Mixed Martial Arts(MMA) is a difficult sport to get into because it involves several different disciplines and to compete professionally you need to be pretty good at them all across the board. You will need to learn:
Brazilian Jiu-Jitsu
Kickboxing/MuayThai
Boxing
Ideally, you should join an MMA gym to make a start. There are many reputable gyms across the UK and if you look on the Ultra MMA website you will see a long list of gyms in almost all areas.
Ultra MMA offers a unique proposition in that we give you 8 weeks of FREE training in the 3 disciplines listed above with a set fight date at the end of the 8 weeks. In exchange for 8 weeks of FREE training, we ask that you sell some tickets to your friends and family so that they can come and support you at the event and raise some money for Cancer Research UK. All in all, it's a pretty awesome arrangement because you get it for free.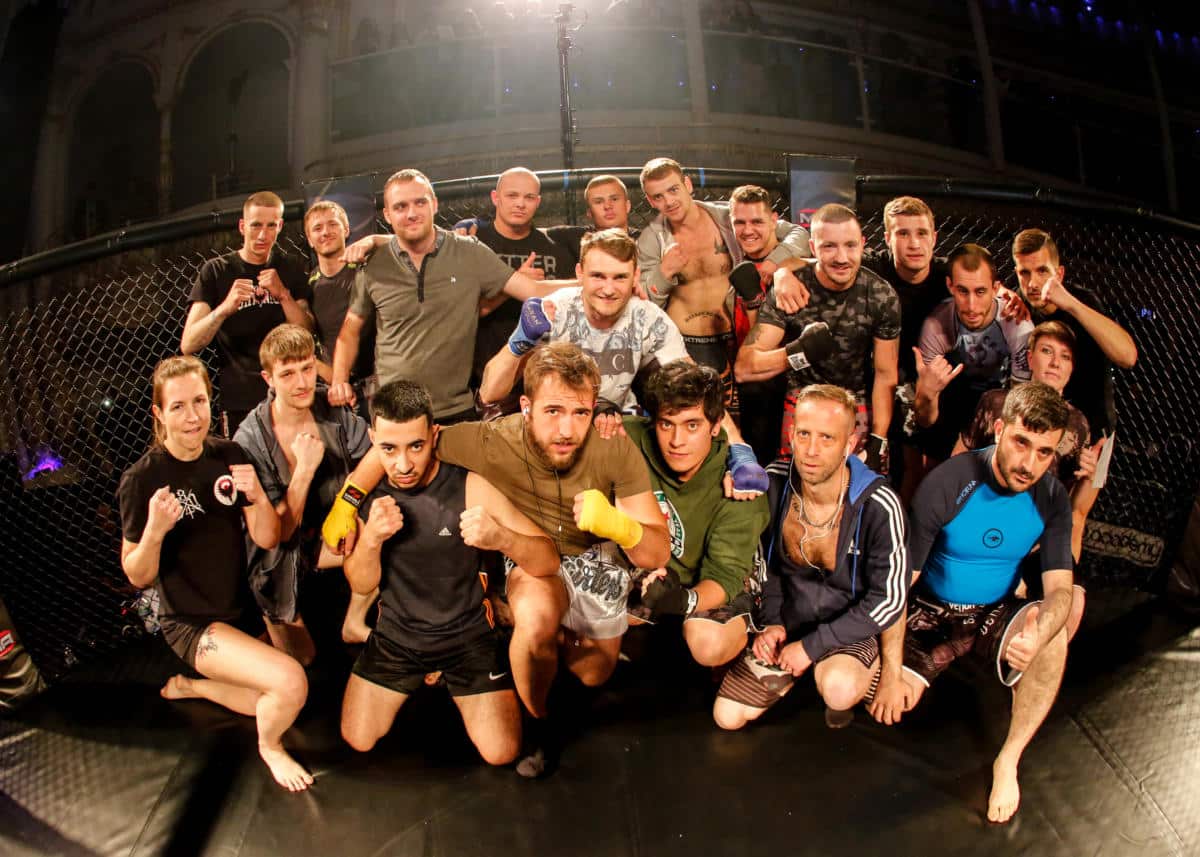 These are the steps to taking part in an Ultra MMA event:
Sign up at ultra-mma.co.uk
Join the event Facebook group provided for more information.
Attend a registration meeting for information and to ask any questions that you may have.
Start your MMA training.
Sell some tickets to friends and family.
Raise some money for CRUK.
Learn new skills throughout the training.
Take part in an amazing event and have an incredible experience.
Continue training at the MMA gym forever and get even fitter and better at MMA.
MMA is a fantastic sport that will get you focussed, fit and teach you a range of skills and Ultra MMA is a brilliant way to be introduced to it.